Pregnancy Chiropractic in Duluth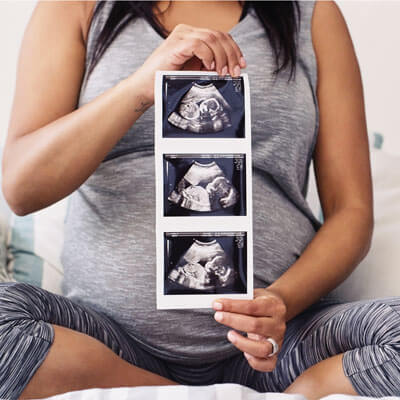 We want our bodies to function at as high a level as possible at all times. This becomes even more important during pregnancy. Chiropractic is completely safe, effective, gentle and totally all natural.
What to Expect
Getting to know each patient is very important. During your first visit, we discuss your medical history, including any past pregnancies. This helps with our assessment. We also ask about your pregnancy goals, such as natural childbirth.
After a thorough physical, we discuss your care plan, which varies according to your needs. We make sure you're fully aware of all services involved.
Can You Benefit?
Benefits include:
Helps maintain good health throughout the pregnancy — when your body is in alignment and functioning properly, optimum wellness is possible.
Helps control morning sickness — when vertebrae are out of place, pinched nerves can occur. This can cause nausea and vomiting. Once the adjustment is applied, pressure on the nerve is released.
Relieves back, neck and joint pain — carrying around the extra weight of the baby puts mom's skeletal system under duress. Inevitably, the new weight gets distributed unevenly causing low back and hip pain, and other joints as well.
Able to turn baby from breech position — Breech deliveries cause difficulties for both the mother and baby. Chiropractic has developed a technique that allows correction from breech to head first in the birth canal.
Shorter labor and delivery — when mom's body is in balance, joints and ligaments are relaxed. Labor and delivery are quicker and less painful. Many moms have noted delivery is easier when under chiropractic care.
Faster postpartum recovery — changes in your pelvis can make walking, sitting and sleeping uncomfortable. Add in the new stresses of picking up and carrying your new baby and the loaded diaper bag that goes along it. No wonder you hurt! Chiropractic care can help ease your discomfort and get you back to feeling your best.
Questions? We'd Love to Speak with You!
Still not sure? Give us a call and let us ease your mind. Our friendly and helpful staff is waiting to speak with you. Contact us today at (218) 628-0646 and take the next step to feeling better every day.
CONTACT US

Pregnancy Chiropractor in Duluth MN | (218) 628-0646